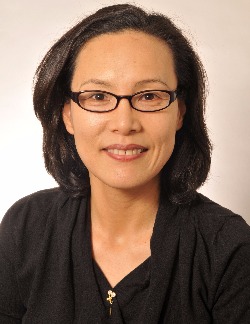 President Garvey has appointed Associate Professor Youngok Choi as chair of the Department of Library and Information Science (DLIS), a one-year appointment which will commence on August 20th. She will succeed the interim co-chairs, Dr. Ingrid Hsieh-Yee and Dr. John Convey, who will resume their academic duties in DLIS and the Department of Education, respectively.
Dr. Choi joined the faculty in the Fall of 2006, teaching core classes 551 and 555 and specialized courses in the field of digital libraries and Cultural Heritage Information Management (CHIM). Dr. Choi also served as the project director for CHIM since SLIS was awarded the CHIM-IMLS grant in 2012. During the 2012-13 academic year, Dr. Choi served as associate dean for academic programs at CUA's School of Library and Information Science.
The LIS community thanks Dr. Hsieh-Yee and Dr. Convey for their services during the past year, and now welcomes Dr. Choi.​